A report from Greenpeace charts slowing growth in China's coal use.
Through much of its history, Greenpeace has been big on what I call "woe is me, shame on you" messaging on the environment. As I explained at a TEDx event in Portland, Ore., over the weekend, fingerpointing (including Greenpeace's) is appropriate in many instances, but doesn't work well with human-driven global warming. The blame game too often ends up resembling a circular firing squad.
This is why "The End of China's Coal Boom," a valuable new report from Greenpeace's East Asia office, is so refreshing and worth exploring. I was led to it by a Twitter item from the group's outgoing director, Phil Radford, that focused on a telling graphic: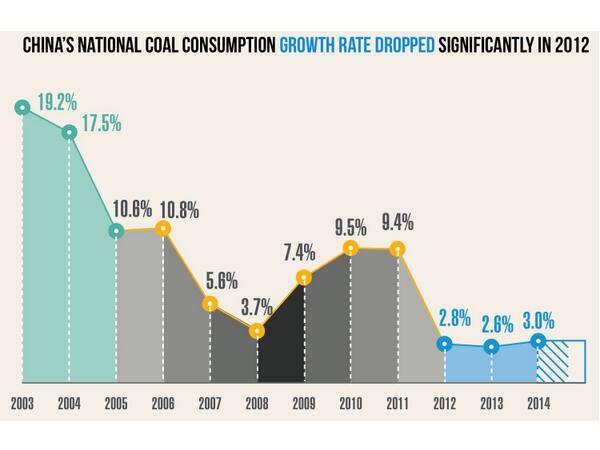 via A Green Group Sees Hope in 'The End of China's Coal Boom' – NYTimes.com – NYTimes.com.
Related articles