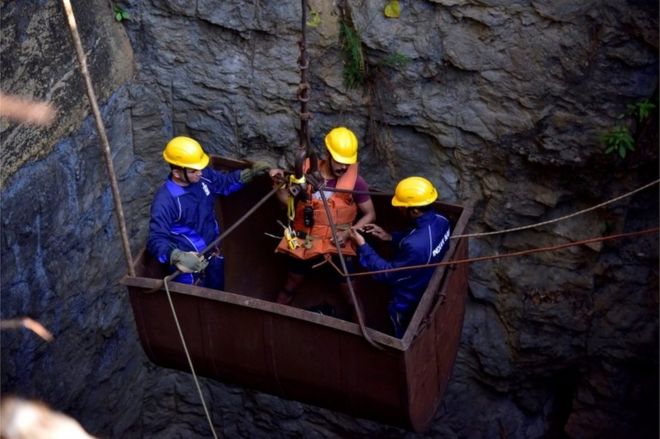 Indian navy divers have found the body of a worker who was trapped with 14 others inside a flooded coal mine in the north-eastern state of Meghalaya.
The men had entered the illegal pit, known as a "rat hole", on 13 December, and were trapped when floodwater from a nearby river poured in.
An underwater drone (ROV) first detected the body at a depth of 160ft (48m), the navy said.
The fate of the other trapped miners is unclear.
The navy added that the body would be brought out from the mine under the supervision of doctors.
The Indian Navy gave some details of the operation in a series of tweets early on Thursday.
Source: The BBC