Cai Rui and Wu Chen are the proud parents of twins but they had to go abroad for the IVF treatment they needed to bring the children into the world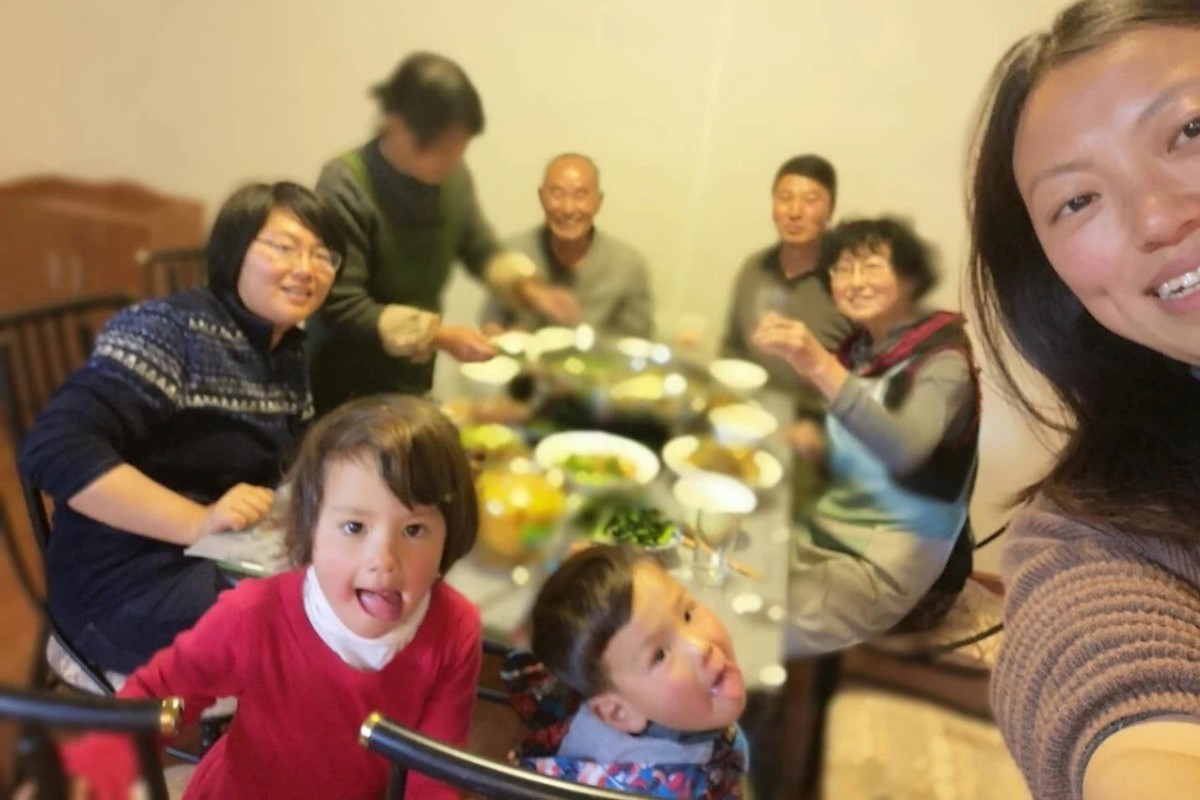 Wu Chen (far left) and Cai Rui (right) are raising their young family together in China. Photo: Cai Rui
When three-year-old twins Harry and Helen are asked about their dad, they have a set answer.
The children tell the curious that they do have a father but he lives in the United States.
Harry and Helen live on the outskirts of Kunming in the southwestern Chinese province of Yunnan with their two mothers, Cai Rui and Wu Chen.
Cai gave birth to the twins after being implanted at a US IVF clinic with ova from Wu and sperm from an American donor.
The couple were forced to seek treatment abroad because Chinese clinics will only perform IVF procedures on couples who can produce a marriage certificate – something limited to heterosexuals.
For Cai and Wu, it was a leap into the unknown – there was little information in China and few others had gone public about their experience.
But their biological clocks were ticking and the couple were used to taking difficult paths.
Gay Chinese find a place to be themselves on 'Rainbow Cruise' to Vietnam
Cai and Wu met while studying in Britain and registered their marriage there in 2014. Both women were in their thirties and soon began thinking about having children.
They looked forward to being mothers and felt the experience would strengthen their relationship even more, Cai said.
"I think it's natural for a woman to aspire to be a mother once she turns 30," she said. "We were both aware that the older a woman is, the harder it is for her to get pregnant. So it's an immediate thing for us."
Their parents were also worried about the couple's welfare as they grew older.
"Our parents have accepted our relationship, thinking it's our own choice. However, they worried that when we are old, there will be no children to look after us," Cai said.
The couple embarked on two rounds of IVF in London, with Cai impregnated with Wu's fertilised ova, but both rounds failed.
They then returned to China and searched for other options but at the time there were few posts by Chinese lesbians sharing their experience of having babies abroad, Cai said.
So they contacted three clinics in the US and finally decided to go through one in Portland, Oregon, in large part because of the city's gay-friendly reputation.
Cai said that when it came time to choose a sperm donor, they were less concerned about his outward appearance and more focused on his physical and mental health, his academic record and his experience growing up.
"We wanted to make sure our baby's father was a healthy and interesting guy," she said.
The couple chose the sperm of a white man and implanted two fertilised eggs into Cai's body to raise the chances of success. Twelve weeks later, the couple flew back to Beijing where Harry and Helen were born on April 1, 2016.
Thanks to a more relaxed population policy since 2016, Cai was able to register the children as a single mother while the children were given her partner's surname.
"So my lover is their biological mother and I am their birth mother," Cai said.
Small victory for China's online lesbian community as censored forum is restored, but another remains blocked
The family lived in Beijing for about a year before moving to Yunnan for work commitments. Cai said there had not been any big problems raising the children there apart from some annoying questions from neighbours about why the children are biracial and why the father is not in the home.
"These questions are like flies around us. But they're not a big deal and won't affect our life," she said.
She said she told various villagers in their community about the children's conception and they responded by saying, "What an advanced lifestyle you have!"
The couple have also tried to explain the situation to the twins.
"We instilled diverse family values in them from a very young age, through everything including cartoon books they read and stories we made up by ourselves," Cai said.
"So we told [them] that you have a father. But the reason for forming a family is love. We don't have love with your father, so he doesn't live with us."
About four years ago the couple opened a public account on social media app WeChat called Rainbow Babies, to share their experience with other lesbians on the mainland. Cai said the account had more than 17,000 followers, many responding by relating their own stories about IVF.
One woman wrote on the platform that she and her partner had been together for 10 years and after having a daughter they were pregnant with a boy.
"I am not confident of us lesbians raising a boy. Do you have any tips to share with us?" the woman wrote.
Why China's gays and lesbians are still stuck in the closet
Another woman wrote that since she and her partner decided to have a baby, they had confronted obstacles at every step in the process, but the biggest benefit was that "after so many hardships, our love has been consolidated and we have cherished each other more than before".
Cai said the most popular destinations for mainland lesbians seeking IVF treatment were the US, Thailand and Cambodia, with at least 1,000 either pregnant or having given birth.
"Some people are hesitant to have babies because of social pressure. [But] as times goes by and women get older, the possibility of them getting pregnant becomes lower," Cai said.
Cai said she and Wu were often praised for their courage but they were in the habit of choosing a tougher road.
"On many occasions, this habit is the most reliable way to push us to keep our innocent heart and to do things to be ourselves," she said.
Source: SCMP