Civil Aviation Administration of China has not decided whether to take up invitation to be part of task force looking into automated flight control system, according to state media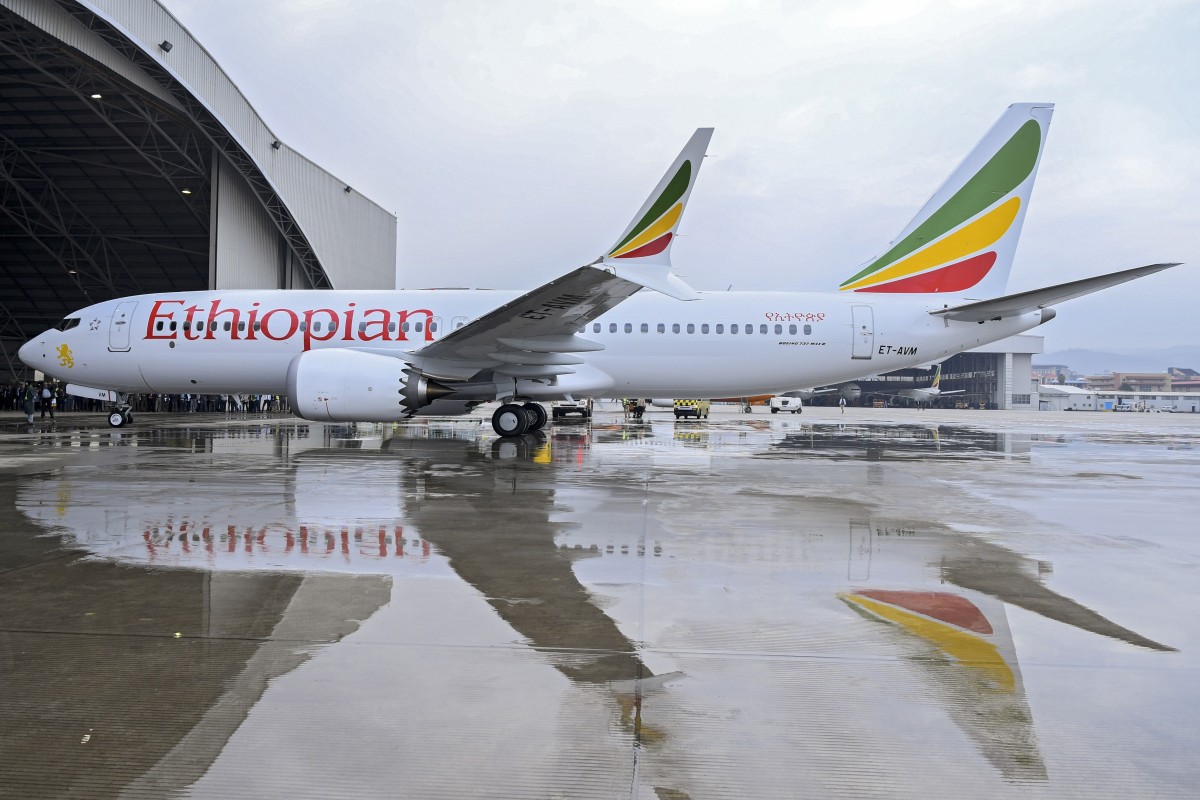 The FAA is putting together an international team of experts to review the safety of the Boeing 737 MAX after two fatal crashes. Photo: EPA-EFE
China's aviation regulator has been invited to join the US Federal Aviation Administration's (FAA) task force to review the automated flight control system of Boeing's 737 MAX jets, state media reported on Saturday.
The Civil Aviation Administration of China has not decided whether to accept the invitation, state broadcaster CCTV reported, citing an administration official.
But the official said the regulator would closely follow the investigation into two fatal crashes involving Boeing 737 MAX planes.
The FAA on Wednesday said it was forming an international team to review the safety of the Boeing 737 MAX following the accidents.
China was the first country to ground all Boeing 737 MAX 8 jets after an Ethiopian Airlines plane crashed outside Addis Ababa on March 10, killing all 157 people on board.
It was the second crash involving Boeing's newest model, after 189 people were killed when a Lion Air plane crashed into the Java Sea off Indonesia on October 29.
Noting the similarities between the two accidents, China's civil aviation regulator ordered domestic airlines to ground all 737 MAX 8 aircraft. It stopped taking applications for Boeing's 737 MAX 8 airworthiness certification on March 21.After China ordered a dozen carriers to ground their 96 planes – about a quarter of all 737 MAX aircraft in operation globally – authorities in Ethiopia, Indonesia, Mongolia, Morocco and Singapore followed suit, along with airlines in Latin America and South Korea, before it was grounded worldwide.
How every Boeing 737 MAX was grounded in five days
China's civil aviation regulator has said the plane would only be allowed to resume flights after it is satisfied measures to effectively ensure safety have been taken.
On Wednesday, the FAA said it would set up a Joint Authorities Technical Review (JATR) team to evaluate the safety of the Boeing 737 MAX. Experts from the FAA, Nasa and international aviation authorities would "conduct a comprehensive review of the certification of the automated flight control system on the Boeing 737 MAX aircraft", the FAA said in a statement
"The JATR team will evaluate aspects of the 737 MAX automated flight control system, including its design and pilots' interaction with the system, to determine its compliance with all applicable regulations and to identify future enhancements that might be needed," the statement said.
Source: SCMP