Authorities report roads closed and 10,000 buildings damaged after magnitude 6.0 quake on Monday night
More than 100,000 people affected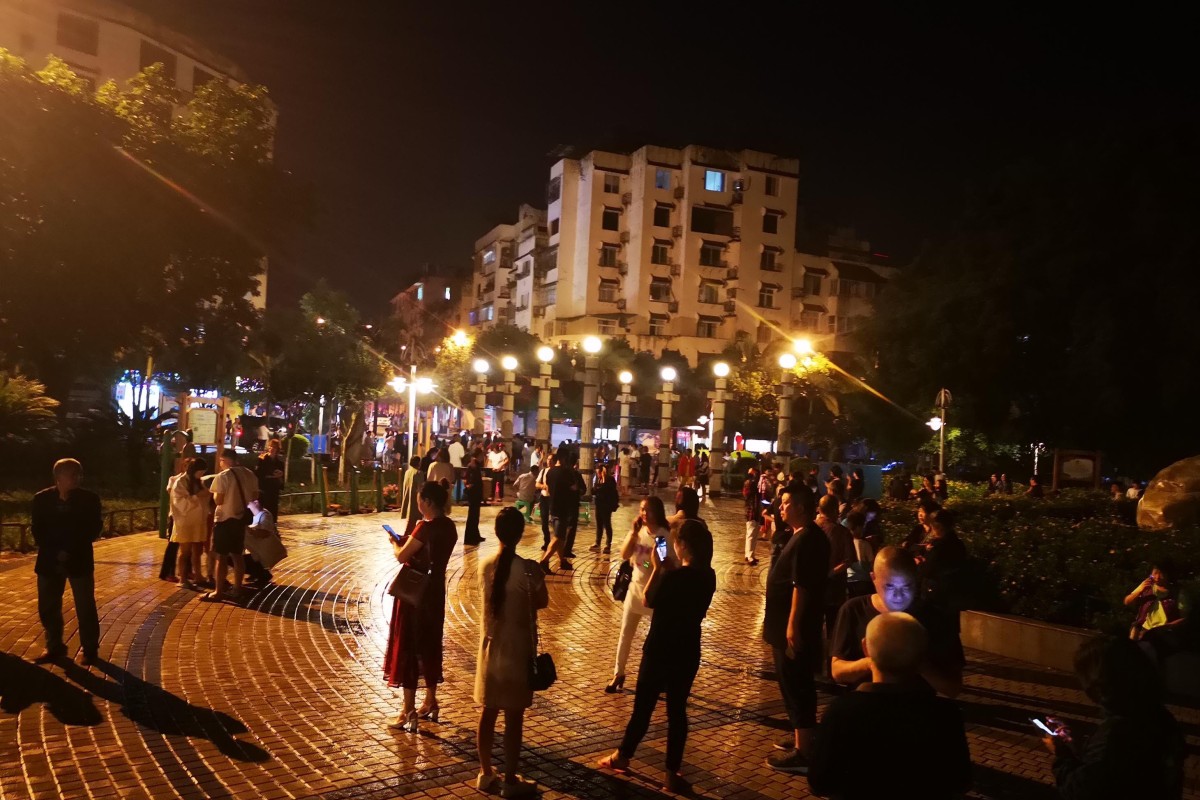 Residents gather in the open in Changning county on Monday night after a magnitude 6.0 hit the area. Photo: Xinhua
The death toll from a strong earthquake which hit the southern Chinese province of Sichuan late on Monday night has risen to 12, with 134 people injured.
More than 100,000 people were affected – mostly in the epicentre at Changning county in Yibin, while more than 10,000 buildings were damaged, according to a statement by the local government on Tuesday.
Land subsidence and a landslide caused by the magnitude 6.0 quake, blocked a highway, several major roads and numerous village roads, the statement said, while a major bridge in the area was also at risk.
The Yixu highway in Changning had been closed and authorities were assessing the Dongdi Bridge. The Yibin government statement also said workers had been sent to clear the affected village roads.
According to the US Geological Survey, the earthquake was centred at a fairly shallow depth of 10km (6 miles). Shallow earthquakes tend to cause more damage to buildings and infrastructure.
An aftershock measuring magnitude 5.2 later hit the same area, the USGS said.
More than 300 firefighters were sent to the scene overnight, as well as rescue personnel with 5,000 tents, 10,000 folding cots and other emergency supplies, according to state news agency Xinhua.
In 2008, China's worst earthquake in recent years struck the mountainous western portion of Sichuan province, leaving 87,000 dead, 370,000 injured and 5 million people homeless. That earthquake was about 400km (249 miles) from Monday's earthquake.
A 1976 earthquake centred in the northeastern city of Tangshan killed at least 250,000 people.
Source: SCMP