In addition, Chinese State Councillor and Foreign Minister Wang Yi will visit India later this month to launch a forum for high-level exchanges between China and India.
But there is still various sources of friction, including a growing maritime rivalry.
Long Chunxing, a visiting scholar and Southeast Asian affairs specialist at the S. Rajaratnam School of International Studies in Singapore, said the military exchanges would not resolve mistrust but could help prevent differences from escalating into another conflict.
"China's reluctance to allow India into the Nuclear Suppliers Group and refusal to agree on a US ban to list Masood Azhar as a terrorist have upset India," Long said, referring to the founder and leader of Jaish e-Mohammed, designated by the United Nations as a terrorist group and active mainly in Pakistan-administered Azad Kashmir.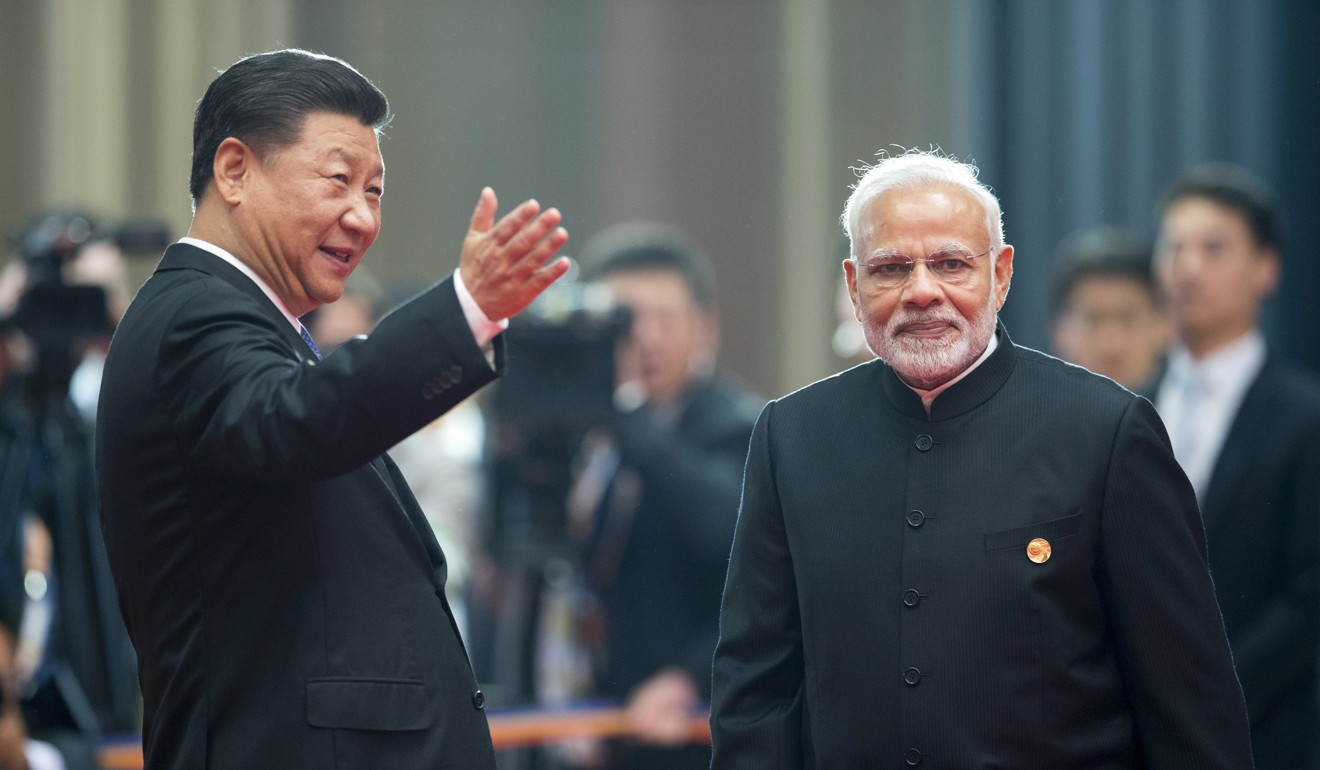 At the same time, China and India are strengthening their capacity to project power at sea.
Indian media reported last week that the Indian Navy was planning to add ships, helicopters and fixed-wing planes, and expand its base in Chennai to bolster its presence in the southern part of the Bay of Bengal.
China, meanwhile, has expanded its military presence in the Indian Ocean to help safeguard its growing interests overseas.
In a report in April, the US-based think tank the Centre for Strategic and International Studies said those interests included defending vital trade routes, particularly for energy supplies.
Collin Koh, a research fellow also at the S. Rajaratnam School of International Studies, said the Indian Navy's build-up increased the chance of interaction between Indian and foreign forces, including those from China.
Koh said these interactions were generally professional and safe but there was a chance of confrontation.
"The risk of untoward incidents would largely tie in with broader bilateral tensions, such as over the land border issue or if there are upheavals in the neighbouring Indian Ocean littoral states, and it has been reported the People's Liberation Army Navy [of China] has monitored Indian Navy warships traversing those waters in the South China Sea too," he said.
But Rajeev Ranjan Chaturvedy, a research associate at the Institute of South Asian Studies at the National University of Singapore, said India's naval build-up would not directly affect China's growing military presence.
He also said the Indian navy's reliability and confidence would grow further in handling regional security challenges.