IEEE's ban has ignited a backlash from its Chinese members, resulting in calls to boycott the organisation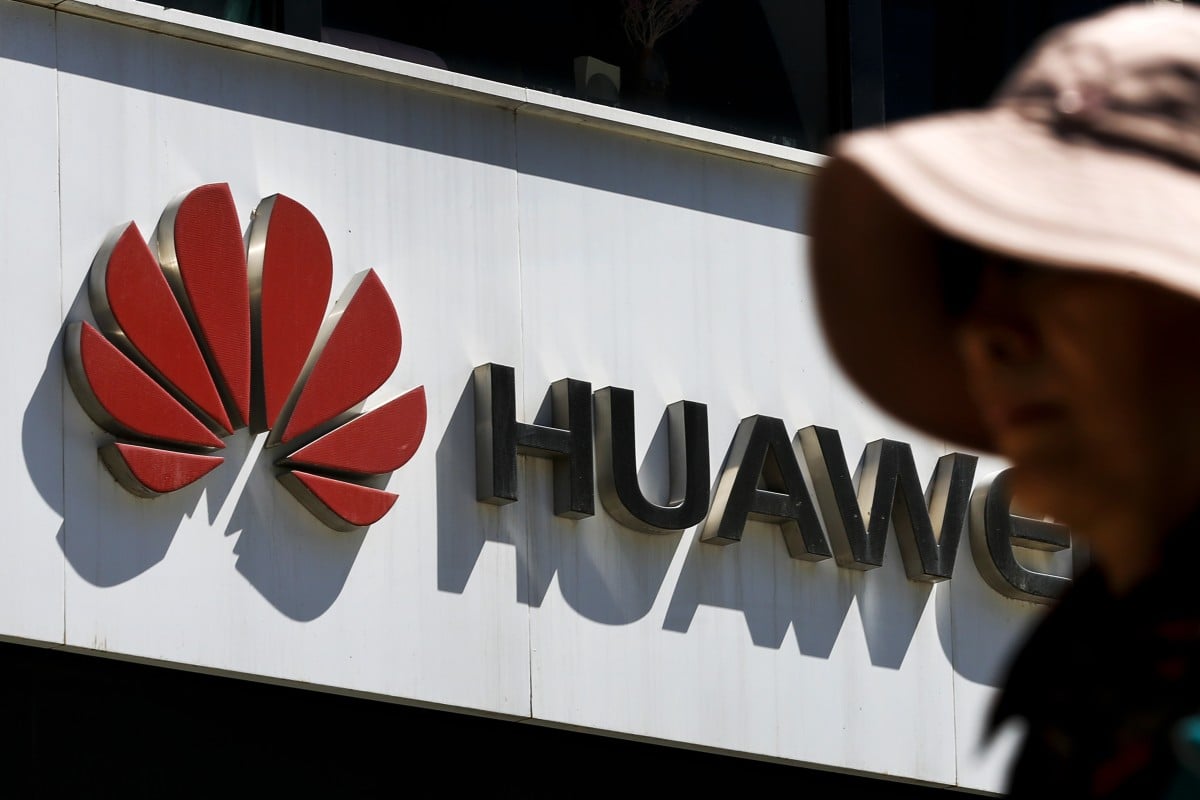 Staff at Huawei Technologies have been banned by the Institute of Electrical and Electronics Engineers from taking part in the peer review of research papers, including serving as editors for journals, after the Chinese telecommunications equipment maker was added to a US trade blacklist. Photo: AP
The US government's efforts to reduce the influence of Huawei Technologies, the world's largest telecommunications equipment supplier, has extended beyond business to cover scientific research.
That development emerged as the New York-based Institute of Electrical and Electronics Engineers (IEEE) moved to ban Huawei employees from the peer review of research papers, including serving as editors for its journals, after the Chinese hi-tech champion was added to a US trade blacklist.
The decision by IEEE, the world's biggest technical professional organisation, was leaked online across Chinese social media on Wednesday, igniting a backlash from some of the country's leading scientists who described the move as "anti-science" and "violating academic freedom".
Zhang Haixia, a professor with the Institute of Microelectronics at Peking University, announced on her WeChat account on Wednesday that she was quitting IEEE because the decision to comply with the trade blacklist went "far beyond the basic line of science and technology" and challenged her professional integrity.
US is waging a tech war against this district in Shenzhen
"As a professor, I do not accept this," Zhang wrote online in a public letter addressed to IEEE president-elect Toshio Fukuda.
Her resignation letter was viewed more than 40,000 times since it was posted online. The most popular comments on its thread included calls for Chinese scientists to boycott IEEE.
In a statement on May 30, the IEEE said it must comply with its legal obligations under the laws of the US and other jurisdictions and that compliance with regulations "protects the IEEE, our volunteers, and our members".
It said Huawei employees are only barred from the peer reviewing process and that they can continue to participate in individual membership, corporate membership, enjoy voting rights and take part in a variety of other activities, including the submission of technical papers for publication.
Huawei said it had no comment about the peer review ban.
The issue between Huawei and IEEE has come amid a raging tech war between the world's two biggest economies, which recently escalated when the US government placed Huawei and its affiliates under the US Entity List on May 16. That bars the Chinese group from buying hardware, software and services from American hi-tech suppliers without US approval.
A succession of major American technology companies, from Google and Microsoft to Intel and Qualcomm, have suspended their dealings with Huawei to comply with the US trade ban.
Growing disquiet in China as US steps up war on tech champions
US President Donald Trump has also signed an executive order barring US companies from using telecoms equipment made by companies that pose a threat to national security.
The trade blacklist, which is maintained by the Bureau of Industry and Security under the US Department of Commerce, identifies organisations and individuals believed to be involved, or pose a significant risk of becoming involved, in activities contrary to America's national security or foreign policy interests.
A non-profit organisation founded in January 1963, IEEE had more than 422,000 members in more than 160 countries as of December 31 last year. More than 50 per cent of its members, who are rooted in electrical and computer sciences, engineering and related disciplines, are from outside the US.
Technology is true target of US attack on China, says diplomat
It also publishes around 200 transactions, journals and magazines, and sponsors more than 1,900 conferences in 103 countries.
There is no official data on how many IEEE members are based in mainland China. Public information online, however, showed that at least 80 Huawei employees are members of the organisation.
China's biggest chip maker to delist from NYSE as US targets tech
In a statement released on May 16, IEEE said that as a corporation organised in New York, it must comply with its legal obligation under US laws. It said the US government's export restriction covers not only physical goods and software but also technical information.
In the leaked IEEE email, the organisation warned its members of "severe legal implications" if they continue to use Huawei staff as reviewers or editors for the peer review process of its journals.
"IEEE is registered in the US, but we should suggest experts at all levels of IEEE to move its headquarters to places such as Switzerland," said Zhou Zhihua, a leading computer science professor at Nanjing University and an IEEE fellow, in a post on microblogging site Sina Weibo. "More importantly, let's show more support to China-produced English-language journals."
Source: SCMP