Indian Prime Minister Narendra Modi and Russian Prime Minister Vladimir Putin announced that their countries had signed 20 bi-lateral agreements including memorandums of understanding and commercial contracts on Thursday.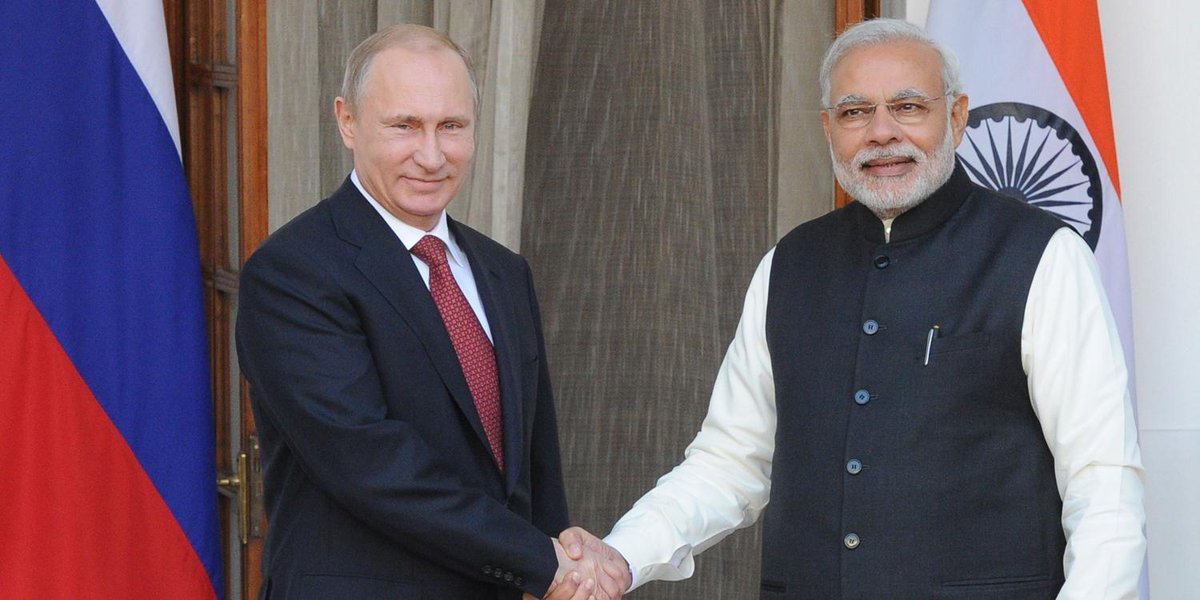 During Mr. Putin's visit to India's capital, the Russian leader said in a news conference that the documents placed an emphasis on trade and economic issues.
Eight of the agreements signed relate to nuclear power and energy production including a roadmap for bilateral cooperation in the civil nuclear energy sector over the next 20 years. Russia also agreed to supply "major equipment" to the Kudankulam nuclear power plant in Tamil Nadu.
India agreed to identify a second site apart from Kudankulam for Russian-designed nuclear power plants.
Mr. Modi said that they had "outlined an ambitious vision for nuclear energy" and would have "the highest standards of safety in the world."
A list of the agreements signed is below as provided by India's Ministry of External Affairs.
via The Vladimir Putin and Narendra Modi Agreements in Full – India Real Time – WSJ.