Researchers say they spend so much time on grant applications that they get no time to do science
Funding applications are said to be too onerous and inflexible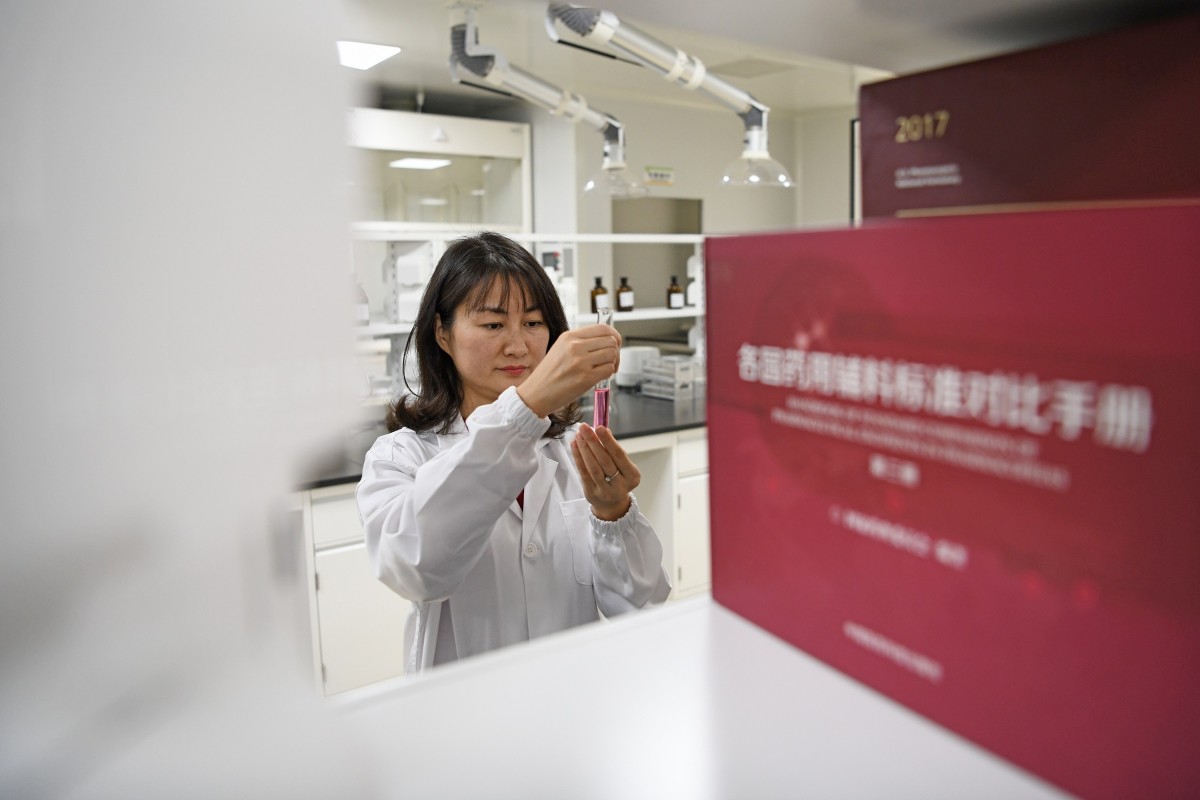 Chinese scientists say funding applications are too onerous and restrictive. Photo: Xinhua
Chinese scientists are appealing for a bigger say over research funding as they buckle under a rigid and bureaucratic application system.
The appeal from delegates to the country's peak advisory body, the Chinese People's Political Consultative Conference, comes as the central government prepares to launch a pilot project that will give research teams greater flexibility in the way funds are used.
Despite slowing economic growth, the central government also plans to increase the budget for science and technology by 13.4 per cent this year to 354.31 billion yuan (US$52.7 billion) as Beijing tries to challenge the United States in the race for high technology.
But researchers have been hampered by a funding structure that demands they clearly state the use of their research and submit a detailed plan with a deadline for delivery of results.
Application rules have become stricter in the last few years, partly a result of a crackdown on corruption, which has led to a dozen university presidents and top scientists being arrested for embezzling research and infrastructure funding.
Chinese science minister warns scientists not to overstep ethical bounds after He Jiankui's gene-edited babies scandal
CPPCC delegate Yuan Zhiming, an agricultural scientist from the Chinese Academy of Sciences in Wuhan, said he spent so much time filling out funding applications that he did not have time to do any research.
"It's not easy to complete the budget with detailed outcomes, because I don't already know my research results," Yuan said in an open panel discussion on the sidelines of the CPPCC.
Wang Liming, a CPPCC delegate from China National Nuclear Corporation, agreed, saying funding applications were too onerous and inflexible. "Money earmarked for buying soy sauce cannot be used to buy vinegar," he joked.
People's Daily
, the Communist Party's mouthpiece, reported in December 2016 that it took a scientist a month to finish an annual report for a regular research project and much longer for a major one.
The fears about more bureaucracy in research intensified last year when the National Natural Science Foundation – which manages science funding and promotes research – was downgraded and put under the Ministry of Science and Technology.
The authorities said the change was aimed at strengthening the government's "research-driven development strategy" and "optimising the distribution of funding on science and technology", while scientists said it meant funding approval would be more stringent.
China's science and tech minister calls on private enterprises to develop 'core technologies'
But senior Chinese officials said they understood the need to speed up research for China to transform itself into an innovation powerhouse.
Science and Technology Minister Wang Zhigang said on Friday that China would overhaul the way funding was managed to give researchers more incentives.
"The ministry [of science and technology] has done a series of things to ease the burden on researchers, so that they will not be bothered by forms, reimbursements, titles and prizes and have more time to do real research," Wang said.
"The upcoming reforms will be centred on how to ignite researchers' enthusiasm, initiative and creativity."
Source: SCMP