Foreign lifestyle experiences are becoming more popular as citizens seek to escape pollution, food and medicine safety worries and authoritarian government controls
Citizens encountering more barriers to their dreams of travelling abroad, with severe limits on moving money overseas and restrictions on visiting foreign countries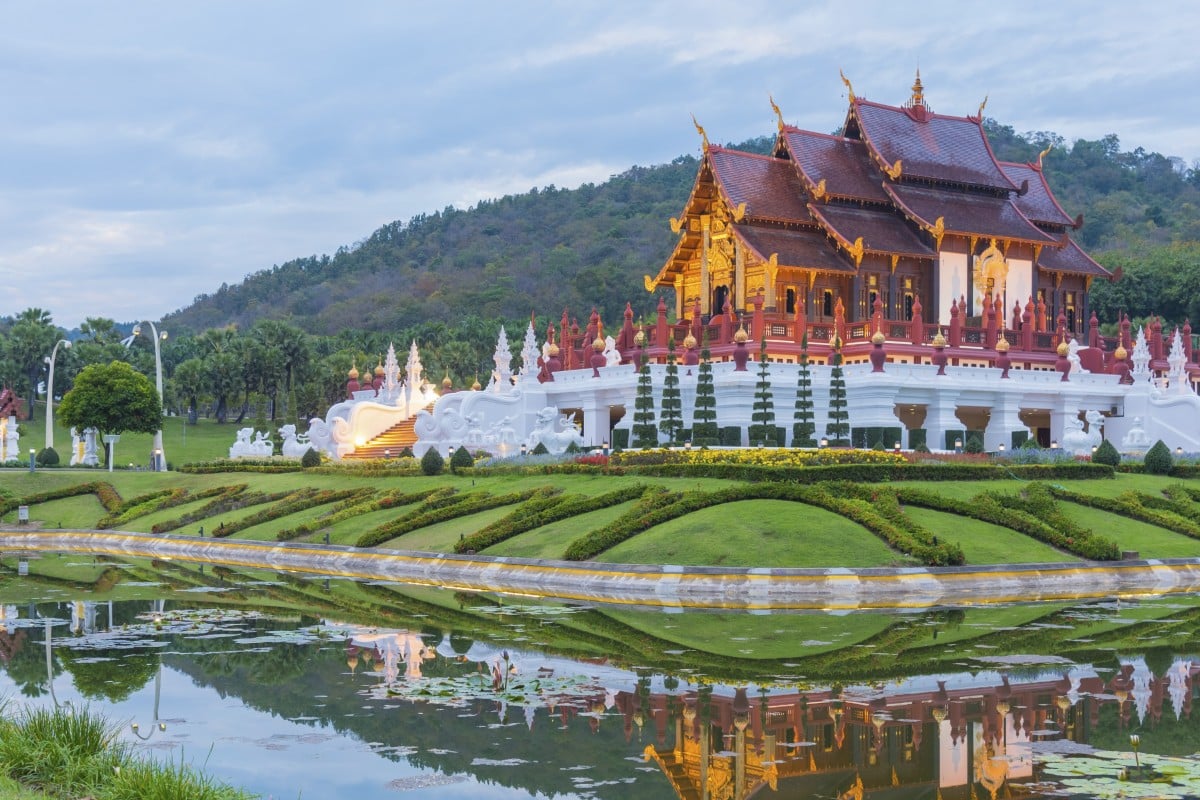 Thailand, including the likes of Chiang Mai, the United States, Australia, Canada, New Zealand are popular destinations for Chinese families. Photo: Shutteratock
Xu Zhangle and her husband and their two children are a typical middle-class couple from Shenzhen, and along with 60 other Chinese families, they are going on an extended holiday to Thailand in July, where they hope to enjoy an immigrant-like life experience.
The family have paid a travel agent around 50,000 yuan (US$7,473) for the stay in Chiang Mai in the mountainous north of the country, including transport, a three-week summer camp for their daughters at a local international school, rent for a serviced apartment and daily expenses.
Zhangle loves Chiang Mai's relaxed lifestyle and easy atmosphere and wants to live as a local for a month or even longer, instead of having to rush through a short-term holiday.
"It would not be just [tourist] travelling but rather a life away from the mainland." she said.
Recently, upper middle-class citizens have increased their efforts to safeguard their wealth and achieve more freedom by spending more time abroad.
They have invested considerable amounts of money in overseas properties and applied for long-stay visas, although many of their attempts have ended in failure.
Chinese citizens are encountering more barriers to their dreams of travelling abroad, with severe limits on moving money overseas and restrictions on visiting foreign countries.
Still, growing anxieties about air pollution, food and medicine safety and an increasingly authoritarian political climate are pushing middle class families to look for new ways to circumvent the obstacles so they can live outside China.
Among the options, there is growing demand for sojourns abroad of a month or more, to enjoy a foreign lifestyle for a brief period to make up for the fact that their emigration dreams may have stalled.
"I think this is becoming a trend. Chinese middle-class families are facing increasing difficulties to emigrate and own homes overseas. On the other hand, they still yearn for more freedom, for a better quality of life than what is found in first-tier cities in China.
They are eager to seek alternatives to give themselves and their children a global lifestyle," said Cai Mingdong, founder of Zhejiang Newway, an online tour and education operator in Ningbo, south of Shanghai.
"First, the availability of multiple-entry tourist visas and the sharp drop in air ticket prices have made it convenient and practical to stay abroad for from a few weeks to up to three months each year."
Blacklist labels millions of Chinese citizens and businesses untrustworthy
Now, many well-to-do Chinese middle class families can get a tourist visa for five or even 10 years that allows them to stay in a number of countries — including the United States, Australia, Canada, New Zealand and other Asian countries — for up to six months at a time.
"In 2011, a round-trip air ticket from Shanghai to New Zealand cost 14,000 yuan (US$2,000), but now is about 4,000 (US$598)," added Cai.
This opens up the possibility for many middle-class families who are not eligible to emigrate, to live abroad for short periods of time.
Chinese tourists made more than 140 million trips outside the country in 2018, a 13.5 per cent increase from the previous year, spending an estimated US$120 billion, according to the China Tourism Academy, an official research institute under the Ministry of Culture and Tourism.
"In [the Thai cities of] Bangkok and Chiang Mai, there are more and more Chinese who stay there to experience the local lifestyle, which is different from theirs in China. The life there is very different from that in China," said Owen Zhu, who now lives in the Bangkok condo he bought last year.
"The freedom, culture and community are diversified. The quality of air, food and services are much higher than in first-tier cities in China, but the prices are more affordable.
"In Bangkok, in many international apartment complexes where foreigners live, the monthly rent for a one-bedroom [apartment] is about 2,000 (US$298) to 3,000 yuan."
China's richest regions are also home to the most blacklisted firms
A one-bedroom apartment in Shenzhen in southern China is twice as expensive, with rents continuing to rise rapidly.
There are global goods, and it is easy to socialise with different people from around the world," Zhu added
"Many Chinese people around me, really, come to Thailand to live for a while and go back to China, but then come back again after a few months."
Both Cai and Zhu said they discovered the new phenomenon among China's middle class and decided it was a business opportunity.