But county government denies environment department statement, saying the men were 'criticised and educated' for using the banned heating fuel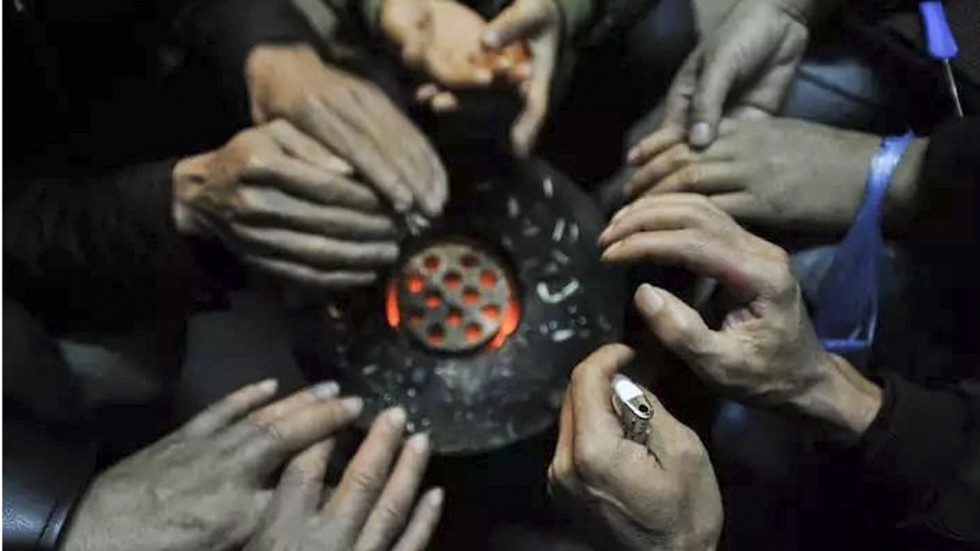 That is according to the local environment department, which said in a statement on Saturday that the men, both surnamed Zhao, were detained by police in Quyang, Hebei province, last week.
But later in the day, the local government denied the department's statement, saying it was "misinformation" and that the authorities had only "criticised and educated the men who burned low-quality coal".
The environment department's statement was later removed from its official account on social network WeChat.
China's push to clean up its toxic air saw many local governments across the north of the country rush through a coal ban last winter. But a shortage of natural gas to replace coal heating systems left many households shivering in freezing temperatures, forcing the authorities into a U-turn on the ban. Without a reliable energy supply, the ban was relaxed and people in low-income areas were instead asked to choose high-quality coal over the low-end product to reduce emissions.
Ahead of winter this year, Quyang – located about 230km south of Beijing – is one of the local governments in northern China that has again cracked down on heating fuel used by families and businesses with a total ban on low-grade coal since late October.
It vowed to put a stop to pollution caused by low-quality coal and sent 30 law enforcement officers to villages in the county without central heating in late November to check that people were sticking to the ban, according to a statement on the local government's website.
"Anyone who burns low-quality coal and pollutes the air will be detained and their image will be broadcast on TV so that others can learn a lesson from them," the Quyang government said on November 27.
Since then, county authorities have confiscated 1,147 tonnes of low-quality coal and warned 13 households that have burned it, according to the local government.
It is not the first time Chinese have been detained for burning low-end coal or other fuel that is prohibited. In early November, Quyang authorities detained a Xiguo man for five days after police found him burning grass and hay on a hillside in the village.
"The hay burning was producing a lot of smoke and polluting the air … so Quyang police decided to detain him for five days," the local environment department said.
County police said the detention was in line with the Security Administration Punishment Act, which states that "residents who do not obey government regulations in emergency or special times shall be detained for up to 10 days".
In a case last winter, a man in Kaifeng, in central Henan province, was detained for eight days in December for burning low-quality coal, according to Bianliang Evening Post.
Beijing has said it will be less severe with its pollution curbs this winter as it grapples with slower economic growth and the trade war with the United States.
Last winter, it imposed blanket bans on industrial production in the Beijing-Tianjin-Hebei region, which is often the worst affected by choking smog. But in September the environment ministry said it would let steel plants continue producing as long as their emissions met standards.