Capital issues orange alert as delegates arrive for one of the year's biggest gatherings
All construction must stop, and elderly and children advised to stay indoors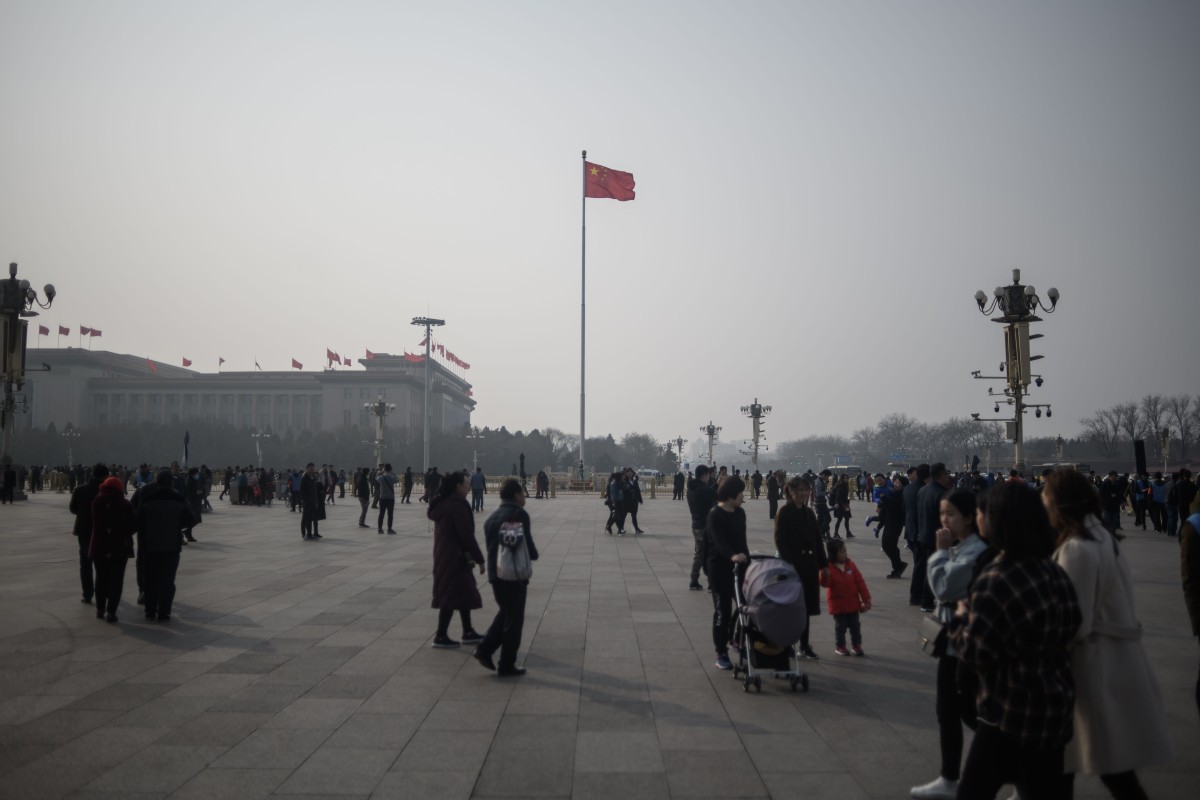 An orange pollution alert will stay in place in Beijing throughout Sunday and Monday. Photo: AFP
Heavy smog blanketed Beijing on Sunday as thousands of delegates started arriving in the Chinese capital for one of the annual highlights on the country's political calendar.
The pollution descended on Friday night, prompting authorities on Saturday to issue an orange alert, the second-highest smog warning in the four-tier system.
The alert – which advises elderly people and children to stay indoors – will remain in place throughout Sunday, the first day of the Chinese People's Political Consultative Conference (CPPCC), and Monday.
Conditions are expected to improve by Tuesday, when the National People's Congress starts.
"Due to bad weather, there will be heavy regional pollution in the Beijing-Tianjin-Hebei region that will persist and affect a large area," the Beijing Municipal Environmental Monitoring Centre said.
Under the orange alert, all construction work in the city must stop, some factories have to halt production, and all fireworks and outdoor barbecues are banned.
Source: SCMP