Motorist kills six as he ploughs into passers-by, before being shot dead by police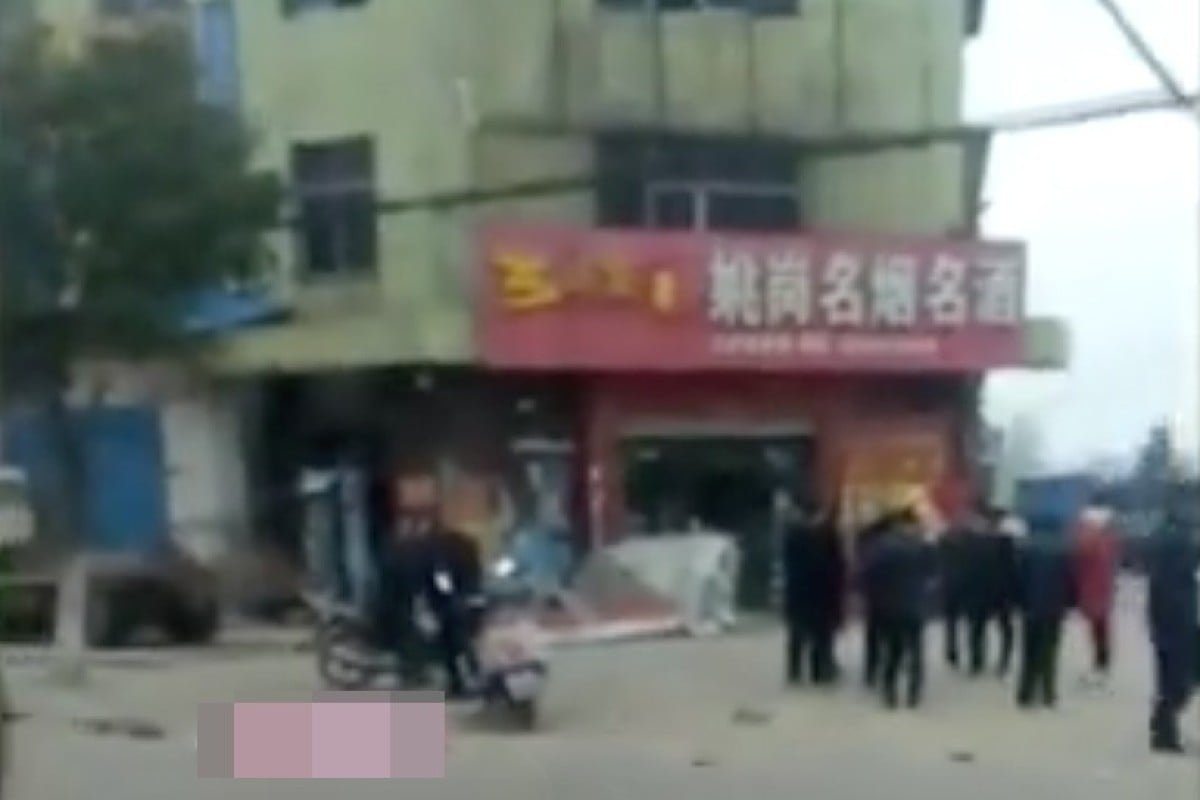 A man drove a car into a crowd on Friday morning, killing six and injuring seven in Hubei province. Photo: Thepaper.cn
Police in central China shot dead a man who drove a car into a crowd on Friday morning, killing six and wounding six others, including children, Chinese media reported.
The police received calls at around 6am about someone driving into pedestrians in the township of Taiping in Hubei province. Officers shot the driver dead, taking the death toll to seven.
The Zaoyang municipal government, which administers Taiping, said the motorist was 44-year-old restaurant owner Cui Lidong.
A police investigation into the incident was under way.
A video published by news portal Thepaper.cn shows several people lying on the ground as an ambulance arrives at the scene.
One witness identified only as Wang said the car ploughed randomly into pedestrians and other vehicles, the Beijing News reported.
Another witness said: "There were bodies everywhere on the street."
The reports prompted debate online about whether the incident was yet another case of "revenge on society", where the suspect lashes out at the public to settle personal scores or draw attention to a dispute.
There have been several such revenge cases in recent years, including car crashes, knife attacks and bombings in which the victims were mostly pedestrians or schoolchildren.
In March, police in Tangshan, Hebei province, arrested a man for attacking several pupils outside a primary school. In September 2018, a driver crashed a car into a crowd in central China before attacking pedestrians with a knife and shovel, killing 11 and wounding 44.
Source: SCMP