Police investigation finds nearly 40 people received the shots since January last year – before the drug was approved by the Chinese regulator
Hainan hospital had rented out its medical cosmetics department to a beauty parlour, which authorities suspect administered the vaccinations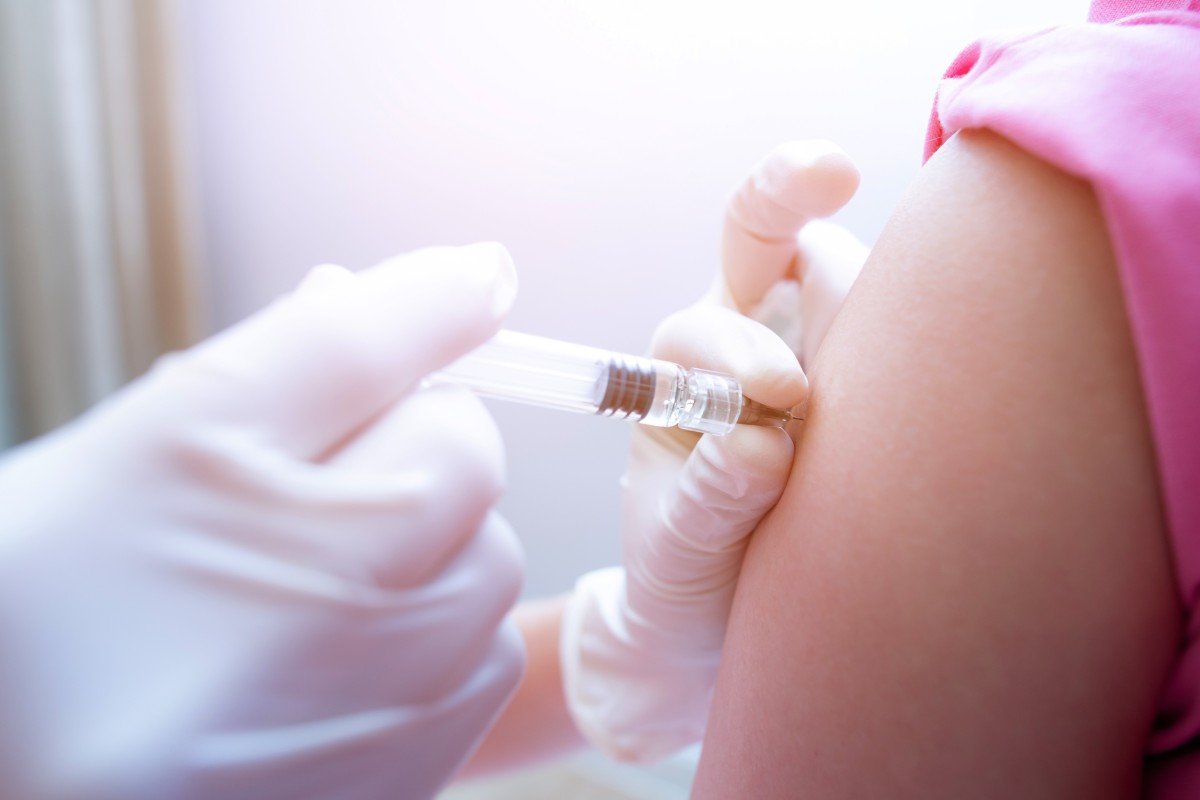 The Gardasil HPV vaccine has been in short supply in China since it was approved by the regulator last year. Photo: Shutterstock
A private hospital on Hainan Island has been closed down after it gave fake HPV vaccines to dozens of patients, including at least one who was pregnant, the local health authority said.
Police found 38 people had been given the fake shots at Boao Yinfeng Healthcare International Hospital, in the city of Boao, since January last year, the Health Commission of Hainan said in a statement on Sunday.
Some of the vaccines were found to have been smuggled in from overseas before the drug was approved in China, while others were illegally made in Jilin province.
The case is the latest in a series of scandals in recent years – including drug makers 
and people including children being given fake, faulty or expired vaccines – that have rocked public confidence in the industry.
The hospital began administering the fake HPV shots three months before Merck's Gardasil vaccine against human papillomavirus, which causes cervical cancer, was approved by the Chinese regulator in April last year. There has been a constant shortage of the vaccine since it was approved and a ballot system is used at some hospitals due to the huge demand and limited supply.
All of the Boao patients given fake shots had paid 9,000 yuan (US$1,300) to be immunised except for a hospital employee, who was vaccinated for free, the statement said.
The health commission said the hospital did not have approval to administer HPV vaccines and some of the shots were given before it officially opened in March last year.
Are Philippine children's deaths linked to dengue vaccine?
It was also in breach of the hospital management regulation because it had rented out its medical cosmetics department to a beauty parlour from Qingdao, which authorities suspect administered the fake vaccinations.
Its medical institution business licence was revoked and the hospital was fined 8,000 yuan, while authorities have confiscated the illegal proceeds of the fake vaccinations. It was not known whether any arrests had been made in the case, and the investigation was continuing.
The scandal came to light in March when a man posted on the People's Daily website his complaint to the health authority about his pregnant wife being told by police she was given a fake HPV shot.
Another patient, who identified herself as Wang Xi, wrote on microblog site Weibo last week that she was told the hospital could receive the vaccine before it was officially approved because it was located in a medical tourism pilot zone, giving it preferential access to treatments.
"As a victim, I'm constantly worried – what have they injected into my body?" Wang wrote.
Source: SCMP